Coloradans for Prosperity is sending people voter "report cards." Here's who the group is and what they want.
The Democratic-leaning issue committee is supporting Proposition CC, which seeks to eliminate state spending caps under TABOR. Turnout among Democrats for the 2019 election has been low.
Author: Mike Rosen
With their majority in both houses of the state legislature and the office of governor, Democrats exploited their monopoly on state government to ram through a measure that commits Colorado to a nationwide plot to subvert presidential elections. It's called the National Popular Vote (NPV) Compact.
It's a devious scheme to circumvent the Electoral College which was brilliantly crafted by our founders to conform with the constitutional republic they created, as codified in Article IV, Section 4 guaranteeing to every state a "republican form of government." And decidedly not a direct democracy. The word "democracy" appears nowhere in the Constitution or the Declaration of Independence. The notion that we have a national popular vote for president is a fiction. What we have are 51 separate elections, one in each of the states and the District of Columbia. It's only as a matter of curiosity that we tally the votes of those 51 popular elections to produce a national total. But it has no force of law.
The democratic principle of "one person one vote" applies more appropriately to the US House where seats are apportioned strictly by population; but not in the Senate where each state gets two votes regardless of population. Electoral votes for president are also assigned among the states to disproportionally favor states with low populations, and they're cast winner-take-all (except in Nebraska and Maine) rather than proportionately based on a state's popular vote. James Madison explained that, "The immediate election of the president is to be made by the states in their political characters." That is, as individual entities not as members of any collective "compact."
The Colorado Supreme Court ruled a ballot initiative to fully repeal the Colorado Taxpayer's Bill of Rights (TABOR) amendment to the state constitution meets the single-subject requirement for statewide ballot initiatives. The court released its decision Monday, June 17.
The initiative is the latest attempt to remove TABOR from the state constitution. It would completely repeal section 20 of Article X.
The measure to repeal, currently known as Initiative 3, may appear on the ballot in 2020.
Critics of TABOR blame it for shortfalls in funding public education, transportation, and other services.  They also want to end restrictions it places on state and other governmental units.
Supporters of TABOR credit it for restraining the growth of government, imposing discipline on spending, and alleviating any declines in revenue during economic downturns.
Two other initiatives changing Colorado's taxing authority will appear on the ballot for 2019.
Proposition DD is a measure to legalize and tax sports betting.
Proposition CC would repeal the requirement to return to taxpayers revenue in excess of caps and instead allow the state to retain and spend such revenues.
We urge you to become informed on the issues.  While the full-blown repeal would not appear on the ballot until next year, the elimination of the refund requirement will be voted on this year.
TABOR is more than a requirement taxpayers be given the opportunity to vote on taxes and tax increases.  It directly holds governmental units responsible for policies and programs affecting revenues and expenses. Demand specifics from those wanting to alter TABOR.  What is underfunded?  What will additional revenues be spent on? Make sure those supporting TABOR can answer critics.
Please carefully consider all aspects of this issue. How government taxes and spends is not a bumper sticker.
Respectfully,
Reagan Club of Colorado
Michael Fields@MichaelCLFields Tweeted:
The state budget went up by $1.6B again this year. Government has enough money already.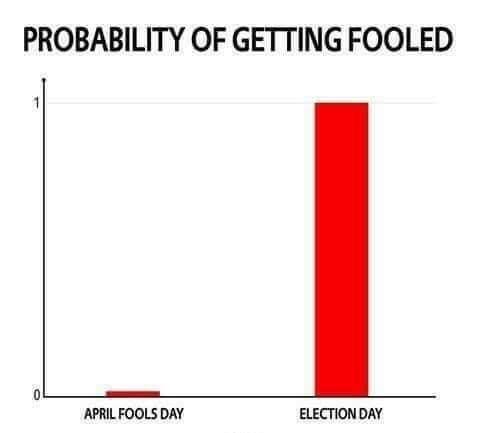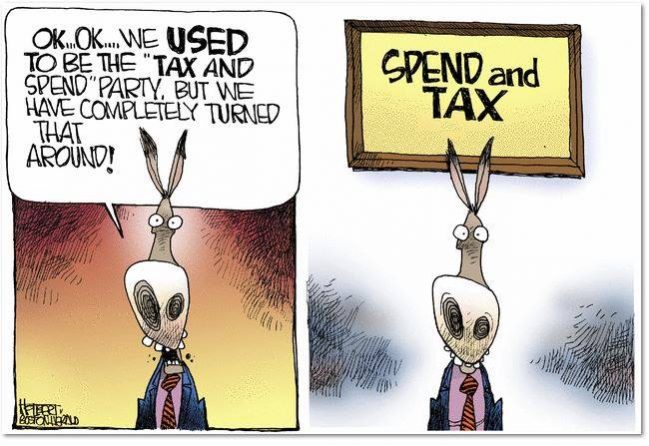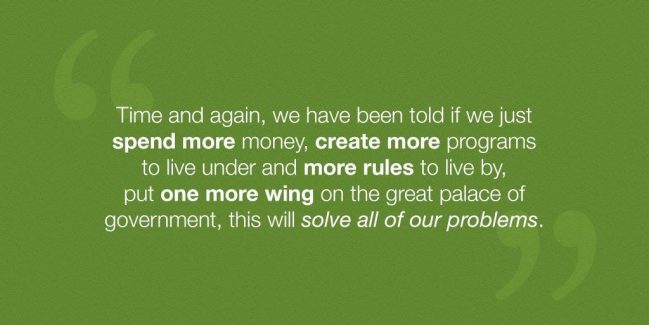 Coloradans may face 4 spending questions this year. Will new nicotine tax measure overload the ballot?
The proposal, announced Wednesday by Gov. Jared Polis and Democratic state lawmakers, would set a uniform nicotine tax at 62 percent. That would lift the taxes on a package of cigarettes to $2.49 from 84 cents.
The Reagan Club of Colorado was glad to host Penn Pfiffner at April's meeting to talk about the Taxpayer's Bill of Rights. TABOR has kept Colorado fiscally healthy, but look for it to come under assault by the Democrats this year. Learn more about the work that The TABOR Foundation and TABOR Committee do at http://thetaborfoundation.org/.
Get ready to be engaged and informed with The Reagan Club of Colorado's 2019 speakers at our monthly meetings.  We meet on the second Thursday of month from 6:00pm-8:30pm at CB & Potts, 1257 W. 120th Avenue, Westminster, CO, 80234.  Admission is $5 for Reagan Club members and $10 for non-members.
Our 2019 annual dues are $30, $25 for 65+ years old seniors, $25 for elected officials, $15 for students under 21, and $55 for couples ($50 for senior couples).  You can pay your 2019 dues at the door or online at: http://www.reaganclubco.com/membership-dues/
Be engaged and informed at our Thursday meeting.  Pinch hitting for our previously announce
d speaker, Patrick Neville, is former state senator Tim Neville.  Tim has graciously 
agreed to fill in for son Patrick who has a business matter to attend to.  Tim has been a welcome guest at Reagan Club before.  We look forward to Tim's news and analysis. 
We know February 14 is on the calendar for other than the Reagan Club meeting — we'll be marking that, too!
See you the 14th.
If you are planning to attend,  Continue reading →
Bill to link Colo.'s presidential choice to national vote heading to Senate floor
JakeOlimb / iStock
A bill that would pledge all of Colorado's nine electoral votes in presidential elections to the candidate who wins the national popular vote passed a state Senate committee Wednesday, sending it to the Senate floor for a vote.
Scores of professors, activists, lobbyists, and citizens filled the committee's room, the nearby hallway, and a spillover room to hear the debate. Among them: newly elected Secretary of State Jena Griswold.
The bill is a partisan issue, some say, a rebuke of Donald Trump's election in 2016. And many warned of unintended consequences, deepening fractures in an already-divided country. Continue reading →
Effort launched to repeal Taxpayer's Bill of Rights; possible ballot issue before the Title Board
The Title Board is the first step in putting a citizen-initiated question before voters.
TABOR is a constitutional amendment that was passed by voters in 1992 that requires voter approval to increase taxes or take on new debt.  It also limits the growth of a portion of the state budget to a formula of population growth plus inflation. It has been a controversial topic since its inception, and it's been debated in the courts numerous times.
Many Democrats say it is a threat to Colorado's education, transportation and health care funding, while Republicans counter that it is what has allowed the Colorado economy to prosper, as well as allowing Colorado to more easily weather economic downturns than states that lack taxpayer protections such as TABOR.
Many attempts to repeal or tweak portions of the amendment have come before the Title Board. This is the first time, however, that anyone can recall where a full repeal of the amendment has been proposed.
In 2019, the Reagan Club of Colorado is moving our monthly meetings to the second Thursday of each month to inform and engage you from 6:00pm-8:30pm.  We've moved our meeting location back to CB & Potts (1257 W. 120th Avenue, Westminster, CO, 80234).  Admission is $5 for Reagan Club members and $10 for non-members.  Our 2019 annual dues are $30, $25 for 65+ years old seniors, $25 for elected officials, $15 for students under 21, and $55 for couples ($50 for senior couples).  Below is our tentative calendar:
Mar 14:  Steve House, former Colorado State GOP Chair
Apr 11:
May 9:
Jun 13:
Jul 11:
Aug 8:
Sept 12:
Oct 10:
Nov 14:
Dec 12: