Michael Fields@MichaelCLFields Tweeted:
The state budget went up by $1.6B again this year. Government has enough money already.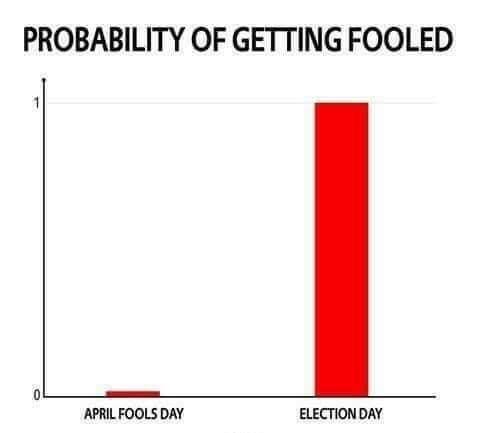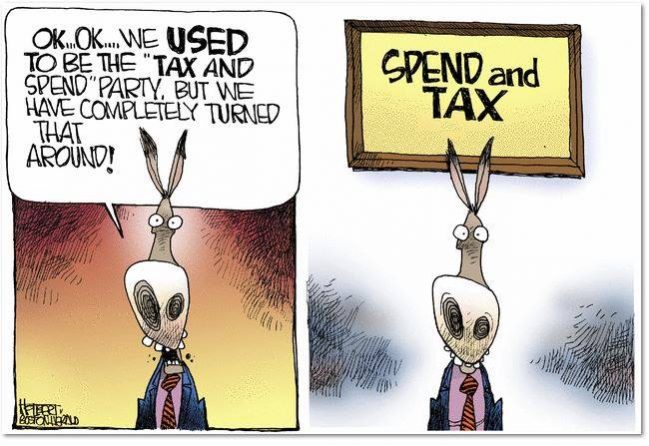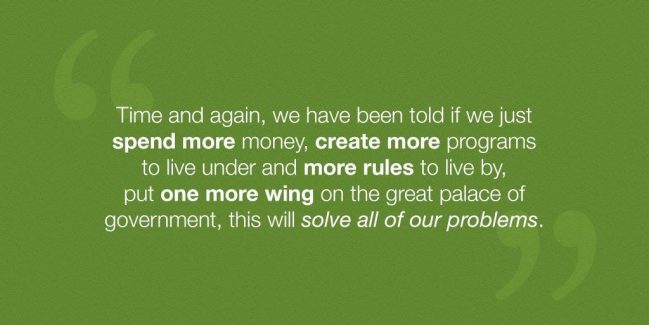 Coloradans may face 4 spending questions this year. Will new nicotine tax measure overload the ballot?
The proposal, announced Wednesday by Gov. Jared Polis and Democratic state lawmakers, would set a uniform nicotine tax at 62 percent. That would lift the taxes on a package of cigarettes to $2.49 from 84 cents.
Colorado voters in 1992 authorized TABOR so that citizens would have to say yes or no on tax increases. Over the years voters appreciate this simple and effective check on out-of-control, tax-and-spend politicians. Colorado is one of the best states economically thanks to TABOR.
So, what is TABOR and how does it affect you?
Penn Pfiffner, former state legislator and currently the Chairman of TABOR, will provide a TABOR 101 discussion with time for questions.
Admission is $5 for Reagan Club members and $10 for non-members. The doors open at 6:00pm with food and drinks available to order from CB & Potts. The meeting begins at 7:00pm and should be over around 8:30pm. You can order your admission tickets online at the Reagan Club website, www.ReaganClubCo.com/meeting-tickets
Join the Reagan Club on March 14 to hear Steve House at the Reagan Club meeting at CB & Potts (1257 W 120th Ave, Westminster). Steve will be speaking on a number of topics ranging from where the party has been to what we might see with the upcoming organization meetings. We also look forward to hearing about his experiences in Kenya as part of a medical mission.
Check-in and networking begins at 6:00pm with Steve speaking after announcements at 7pm
Admission is $5 for Reagan Club members & $10 for non-members. You can also pay your 2019 dues. There is food and drink available for purchase from CB & Potts menu.
Will Democratic Primary Voters Tolerate a Liberal?
A former Colorado governor will test whether the Sandernistas have taken over the party.
By James Freeman
March 4, 2019 4:55 p.m. ET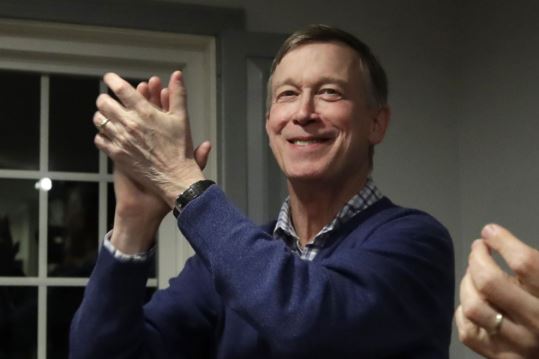 Former Colorado Gov. John Hickenlooper at a campaign house party in Manchester, N.H. last month. PHOTO: ELISE AMENDOLA/ASSOCIATED PRESS
Sen. Bernie Sanders of Vermont is claiming a socialist victory in the battle of ideas. Meanwhile former Colorado Gov. John Hickenlooper is running for President and testing whether economic non-extremists can still win Democratic presidential primaries.
Sunday in Chicago, Mr. Sanders implied that people no longer view him as a Marxist kook. The Chicago Tribune reports on a Sanders speech at Navy Pier:
"Three years ago, they thought we were kind of crazy and extreme, not the case anymore," he said. "We are not only going to defeat (President Donald) Trump, we are going to transform the United States of America."
Mr. Sanders has certainly made extremism cool among Democratic presidential candidates. All of his fellow senators seeking the party's nomination have joined him in co-sponsoring the Green New Deal and its promise of government health care and the end of traditional energy sources. They have also voted for an abortion policy so expansive that it allows adults to decide the fate of children even when they are no longer in the womb. Continue reading →