The Colorado Supreme Court ruled a ballot initiative to fully repeal the Colorado Taxpayer's Bill of Rights (TABOR) amendment to the state constitution meets the single-subject requirement for statewide ballot initiatives. The court released its decision Monday, June 17.
The initiative is the latest attempt to remove TABOR from the state constitution. It would completely repeal section 20 of Article X.
The measure to repeal, currently known as Initiative 3, may appear on the ballot in 2020.
Critics of TABOR blame it for shortfalls in funding public education, transportation, and other services.  They also want to end restrictions it places on state and other governmental units.
Supporters of TABOR credit it for restraining the growth of government, imposing discipline on spending, and alleviating any declines in revenue during economic downturns.
Two other initiatives changing Colorado's taxing authority will appear on the ballot for 2019.
Proposition DD is a measure to legalize and tax sports betting.
Proposition CC would repeal the requirement to return to taxpayers revenue in excess of caps and instead allow the state to retain and spend such revenues.
We urge you to become informed on the issues.  While the full-blown repeal would not appear on the ballot until next year, the elimination of the refund requirement will be voted on this year.
TABOR is more than a requirement taxpayers be given the opportunity to vote on taxes and tax increases.  It directly holds governmental units responsible for policies and programs affecting revenues and expenses. Demand specifics from those wanting to alter TABOR.  What is underfunded?  What will additional revenues be spent on? Make sure those supporting TABOR can answer critics.
Please carefully consider all aspects of this issue. How government taxes and spends is not a bumper sticker.
Respectfully,
Reagan Club of Colorado
Michael Fields@MichaelCLFields Tweeted:
The state budget went up by $1.6B again this year. Government has enough money already.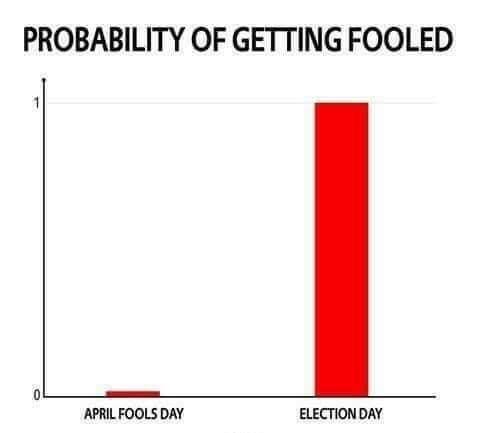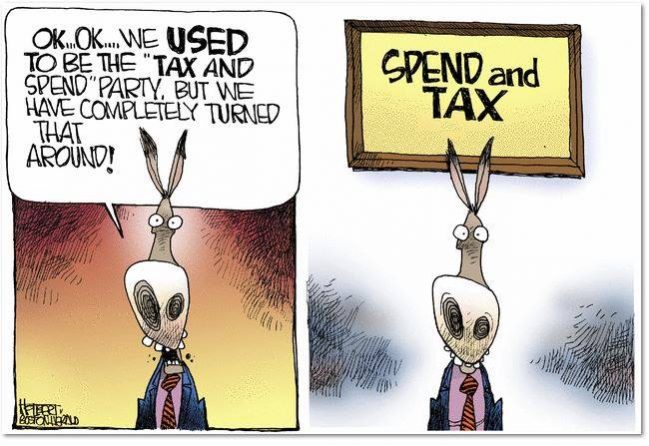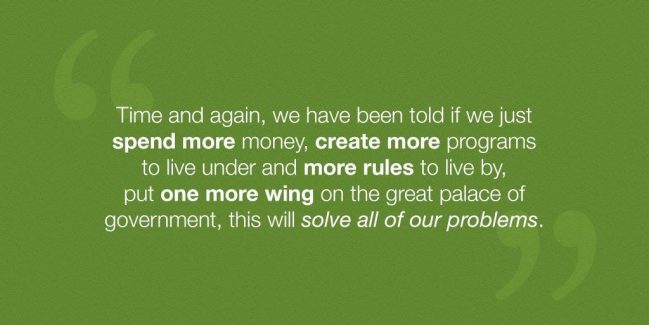 Coloradans may face 4 spending questions this year. Will new nicotine tax measure overload the ballot?
The proposal, announced Wednesday by Gov. Jared Polis and Democratic state lawmakers, would set a uniform nicotine tax at 62 percent. That would lift the taxes on a package of cigarettes to $2.49 from 84 cents.
Will Democratic Primary Voters Tolerate a Liberal?
A former Colorado governor will test whether the Sandernistas have taken over the party.
By James Freeman
March 4, 2019 4:55 p.m. ET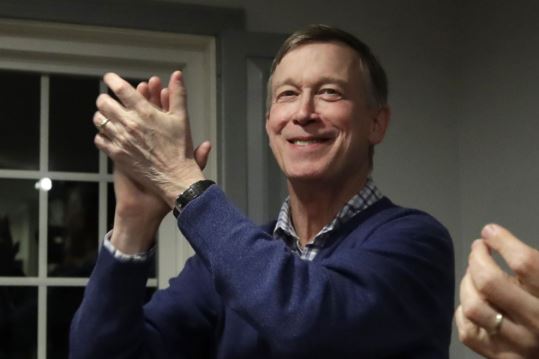 Former Colorado Gov. John Hickenlooper at a campaign house party in Manchester, N.H. last month. PHOTO: ELISE AMENDOLA/ASSOCIATED PRESS
Sen. Bernie Sanders of Vermont is claiming a socialist victory in the battle of ideas. Meanwhile former Colorado Gov. John Hickenlooper is running for President and testing whether economic non-extremists can still win Democratic presidential primaries.
Sunday in Chicago, Mr. Sanders implied that people no longer view him as a Marxist kook. The Chicago Tribune reports on a Sanders speech at Navy Pier:
"Three years ago, they thought we were kind of crazy and extreme, not the case anymore," he said. "We are not only going to defeat (President Donald) Trump, we are going to transform the United States of America."
Mr. Sanders has certainly made extremism cool among Democratic presidential candidates. All of his fellow senators seeking the party's nomination have joined him in co-sponsoring the Green New Deal and its promise of government health care and the end of traditional energy sources. They have also voted for an abortion policy so expansive that it allows adults to decide the fate of children even when they are no longer in the womb. Continue reading →
We've searched the Bill of Rights but can't find anything where healthcare is a "right" contrary to what several presidential candidates say. In case you forgot, the Supreme Court ruled Obamacare was a "tax" not a "right"
Who's Deplorable Now?
Democrats wonder if they still need the Midwest.
By James Freeman
Feb. 25, 2019 5:08 p.m. ET
Election night at the New York Hilton Midtown on November 8, 2016. PHOTO: SPENCER PLATT/GETTY IMAGES
It must be exhausting these days serving as a Democratic political operative. The party remains in a seemingly endless debate over how much to favor some demographic groups of American voters—and how much to punish others.
At one point there seemed to be a Democratic consensus that the party's disappointing performance in 2016 had a lot to do with ignoring or deploring blue-collar voters in the Midwest. And at least some of the party's current and potential 2020 presidential candidates still hold this view.
This week in the New York Times, Jonathan Martin and Alexander Burns report from Iowa:
With polls indicating that electoral viability is as important to voters as any policy issue, a handful of the party's prospects are already holding up their Midwestern credentials to make the case that they are the ones who can turn Big 10 country — Pennsylvania, Michigan, Wisconsin — blue again.
But the Timesmen add: Continue reading →