Michael Fields@MichaelCLFields Tweeted:
The state budget went up by $1.6B again this year. Government has enough money already.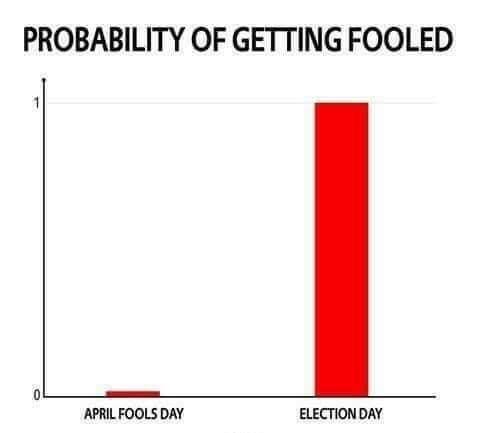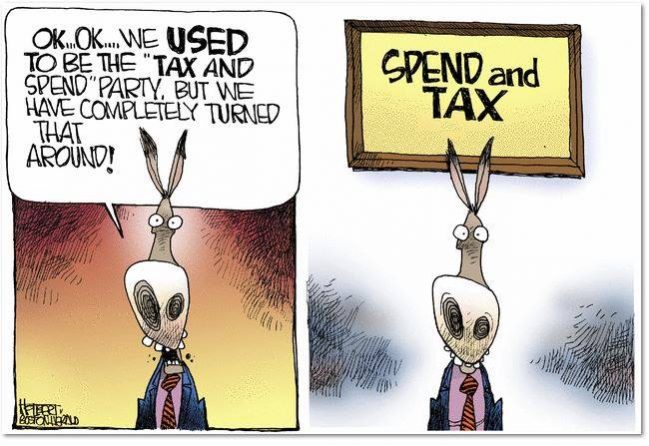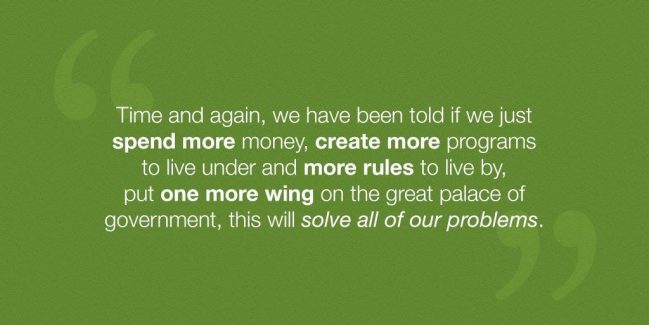 Coloradans may face 4 spending questions this year. Will new nicotine tax measure overload the ballot?
The proposal, announced Wednesday by Gov. Jared Polis and Democratic state lawmakers, would set a uniform nicotine tax at 62 percent. That would lift the taxes on a package of cigarettes to $2.49 from 84 cents.
Will Democratic Primary Voters Tolerate a Liberal?
A former Colorado governor will test whether the Sandernistas have taken over the party.
By James Freeman
March 4, 2019 4:55 p.m. ET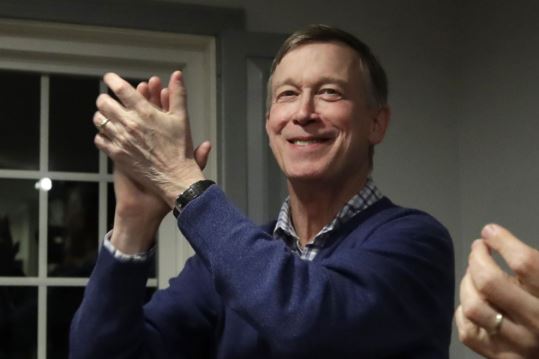 Former Colorado Gov. John Hickenlooper at a campaign house party in Manchester, N.H. last month. PHOTO: ELISE AMENDOLA/ASSOCIATED PRESS
Sen. Bernie Sanders of Vermont is claiming a socialist victory in the battle of ideas. Meanwhile former Colorado Gov. John Hickenlooper is running for President and testing whether economic non-extremists can still win Democratic presidential primaries.
Sunday in Chicago, Mr. Sanders implied that people no longer view him as a Marxist kook. The Chicago Tribune reports on a Sanders speech at Navy Pier:
"Three years ago, they thought we were kind of crazy and extreme, not the case anymore," he said. "We are not only going to defeat (President Donald) Trump, we are going to transform the United States of America."
Mr. Sanders has certainly made extremism cool among Democratic presidential candidates. All of his fellow senators seeking the party's nomination have joined him in co-sponsoring the Green New Deal and its promise of government health care and the end of traditional energy sources. They have also voted for an abortion policy so expansive that it allows adults to decide the fate of children even when they are no longer in the womb. Continue reading →
We've searched the Bill of Rights but can't find anything where healthcare is a "right" contrary to what several presidential candidates say. In case you forgot, the Supreme Court ruled Obamacare was a "tax" not a "right"
Who's Deplorable Now?
Democrats wonder if they still need the Midwest.
By James Freeman
Feb. 25, 2019 5:08 p.m. ET
Election night at the New York Hilton Midtown on November 8, 2016. PHOTO: SPENCER PLATT/GETTY IMAGES
It must be exhausting these days serving as a Democratic political operative. The party remains in a seemingly endless debate over how much to favor some demographic groups of American voters—and how much to punish others.
At one point there seemed to be a Democratic consensus that the party's disappointing performance in 2016 had a lot to do with ignoring or deploring blue-collar voters in the Midwest. And at least some of the party's current and potential 2020 presidential candidates still hold this view.
This week in the New York Times, Jonathan Martin and Alexander Burns report from Iowa:
With polls indicating that electoral viability is as important to voters as any policy issue, a handful of the party's prospects are already holding up their Midwestern credentials to make the case that they are the ones who can turn Big 10 country — Pennsylvania, Michigan, Wisconsin — blue again.
But the Timesmen add: Continue reading →
In 2019, the Reagan Club of Colorado is moving our monthly meetings to the second Thursday of each month to inform and engage you from 6:00pm-8:30pm.  We've moved our meeting location back to CB & Potts (1257 W. 120th Avenue, Westminster, CO, 80234).  Admission is $5 for Reagan Club members and $10 for non-members.  Our 2019 annual dues are $30, $25 for 65+ years old seniors, $25 for elected officials, $15 for students under 21, and $55 for couples ($50 for senior couples).  Below is our tentative calendar:
Mar 14:  Steve House, former Colorado State GOP Chair
Apr 11:
May 9:
Jun 13:
Jul 11:
Aug 8:
Sept 12:
Oct 10:
Nov 14:
Dec 12:
Monday, December 17, 2018
It's time for the Colorado GOP to regroup and move forward; here's a four-point plan
As the dust settles and hordes of strategists offer their opinions about where the Republican Party needs to go from election night forward, here is a decidedly different viewpoint.
Many proposed solutions have been bandied about, from dumping Trump to trying to connect to the broader electorate through more compassionate messaging.
Welcome to 2018.
The need for the GOP to look at their messaging has been a recommendation for years, so it is more than amusing to see some folks trip over their own insouciant behavior to breathlessly espouse the benefits of connecting with the heart of the electorate. What has been lacking is the will to believe that messaging is an area in which anyone other than the candidates should be participating.
Then there's the president; to dump President Trump would be an error. Turning our back on the nomination of two conservative Supreme Court Justices and the reams of regulation already repealed would be a critical mistake, one the base would surely make any Republican candidate pay dearly for. There is an appropriate way to be supportive of the president, and that is to stand on the policies that are positively impacting the lives of every Coloradan.
Republicans need to take an all-of-the-above approach and do these four things:
1) Rebuild the infrastructure. Give disaffected voters a reason to come back and inspire a vision for the future. Voters will not buy into the negative proclamations of rabid government overreach. Continue reading →