'A Time for Choosing' is a brilliant libertarian speech. But Reagan couldn't have foreseen the toxic individualism that challenges us today.The greatest documents in American history never lose their ability to astonish. They deserve, and repay, careful study, and inevitably have contemporary resonances no matter how long ago they were written or uttered.
There's no doubt that Ronald Reagan's "A Time for Choosing" belongs in the top ranks of American speeches. It is among the most significant political speeches ever given by a non- officeholder and non-presidential candidate. It heralded the beginning of the political career of a man who would go on to be a successful two-term president, and it remains an extraordinarily powerful and cogent expression of a deeply held worldview.
The speech is a defining statement of modern conservatism. Reagan's core arguments in the speech about the deleterious effects of taxes, deficit spending, and debt defined the Republican agenda for two generations.
He gave us phrases still quoted fondly by conservatives, including "the trouble with our liberal friends is not that they are ignorant, but that they know so much that isn't so," and "a government bureau is the nearest thing to eternal life we'll ever see on this earth."
Coloradans for Prosperity is sending people voter "report cards." Here's who the group is and what they want.
The Democratic-leaning issue committee is supporting Proposition CC, which seeks to eliminate state spending caps under TABOR. Turnout among Democrats for the 2019 election has been low.
Author: Mike Rosen
With their majority in both houses of the state legislature and the office of governor, Democrats exploited their monopoly on state government to ram through a measure that commits Colorado to a nationwide plot to subvert presidential elections. It's called the National Popular Vote (NPV) Compact.
It's a devious scheme to circumvent the Electoral College which was brilliantly crafted by our founders to conform with the constitutional republic they created, as codified in Article IV, Section 4 guaranteeing to every state a "republican form of government." And decidedly not a direct democracy. The word "democracy" appears nowhere in the Constitution or the Declaration of Independence. The notion that we have a national popular vote for president is a fiction. What we have are 51 separate elections, one in each of the states and the District of Columbia. It's only as a matter of curiosity that we tally the votes of those 51 popular elections to produce a national total. But it has no force of law.
The democratic principle of "one person one vote" applies more appropriately to the US House where seats are apportioned strictly by population; but not in the Senate where each state gets two votes regardless of population. Electoral votes for president are also assigned among the states to disproportionally favor states with low populations, and they're cast winner-take-all (except in Nebraska and Maine) rather than proportionately based on a state's popular vote. James Madison explained that, "The immediate election of the president is to be made by the states in their political characters." That is, as individual entities not as members of any collective "compact."
The Left's Lucrative Nonprofits
'Powerful interests' and 'dark money' are mostly on the Democratic side.
By Kimberley A. Strassel
Sept. 5, 2019 6:49 pm ET
The Planned Parenthood Reproductive Health Services Center in St. Louis, Mo., May 30.PHOTO: SAUL LOEB/AGENCE FRANCE-PRESSE/GETTY IMAGES
This year's Democratic presidential candidates have a favorite whipping boy: "powerful interests." Get ready to hear again in coming weeks how the National Rifle Association rules Washington, how the Koch empire dominates politics, how the right is pouring "dark money" into its agenda. And then remember that these are among the biggest whoppers of the 2020 election. One side will do battle with the aid of a huge and savvy nonprofit political empire—and it isn't the right. Though the sooner Republicans understand that, the better.
A helpful tutorial arrived this week, "Power Grab," a new book by Republican former Rep. Jason Chaffetz of Utah. Mr. Chaffetz has been digging into nonprofits since his time as House Oversight Committee chairman, and the book details how powerful the liberal nonprofit sector has grown. It may surprise many Americans—those who read daily stories about conservative "influence"—that the likes of the NRA, Judicial Watch and the National Organization for Marriage barely rank by comparison to the assets and revenue of Planned Parenthood, the American Civil Liberties Union or the Nature Conservancy.
These aren't only big political players; they're the biggest political players. In 2018 the nonprofit watchdog Capital Research Center analyzed grants handed out in the 2014 election year by six big foundations on the right (including the Bradley and Charles Koch foundations) versus six on the left (including the Open Society and Tides foundations). Liberal public-policy charities, organized under chapter 501(c)(3) of the tax code, bagged $7.4 billion of this foundation money in 2014. For conservative charities, the figure was a mere $2.2 billion. That $7.4 billion also dwarfed total 2013-14 campaign receipts to federal, state and local campaigns ($4.1 billion) and spending that cycle by independent groups ($830 million).
Mr. Chaffetz's contribution is to refocus attention on the way liberal charities channel their huge funds into political work that benefits the Democratic Party. We've long known that some of them engage in nominally nonpartisan voter registration, conveniently only in places likely to yield Democratic votes. The Chaffetz book adds new data highlighting contracts between liberal charities and overt political organizations.
To read the rest of this story, click (HERE):
The Colorado Supreme Court ruled a ballot initiative to fully repeal the Colorado Taxpayer's Bill of Rights (TABOR) amendment to the state constitution meets the single-subject requirement for statewide ballot initiatives. The court released its decision Monday, June 17.
The initiative is the latest attempt to remove TABOR from the state constitution. It would completely repeal section 20 of Article X.
The measure to repeal, currently known as Initiative 3, may appear on the ballot in 2020.
Critics of TABOR blame it for shortfalls in funding public education, transportation, and other services.  They also want to end restrictions it places on state and other governmental units.
Supporters of TABOR credit it for restraining the growth of government, imposing discipline on spending, and alleviating any declines in revenue during economic downturns.
Two other initiatives changing Colorado's taxing authority will appear on the ballot for 2019.
Proposition DD is a measure to legalize and tax sports betting.
Proposition CC would repeal the requirement to return to taxpayers revenue in excess of caps and instead allow the state to retain and spend such revenues.
We urge you to become informed on the issues.  While the full-blown repeal would not appear on the ballot until next year, the elimination of the refund requirement will be voted on this year.
TABOR is more than a requirement taxpayers be given the opportunity to vote on taxes and tax increases.  It directly holds governmental units responsible for policies and programs affecting revenues and expenses. Demand specifics from those wanting to alter TABOR.  What is underfunded?  What will additional revenues be spent on? Make sure those supporting TABOR can answer critics.
Please carefully consider all aspects of this issue. How government taxes and spends is not a bumper sticker.
Respectfully,
Reagan Club of Colorado
Michael Fields@MichaelCLFields Tweeted:
The state budget went up by $1.6B again this year. Government has enough money already.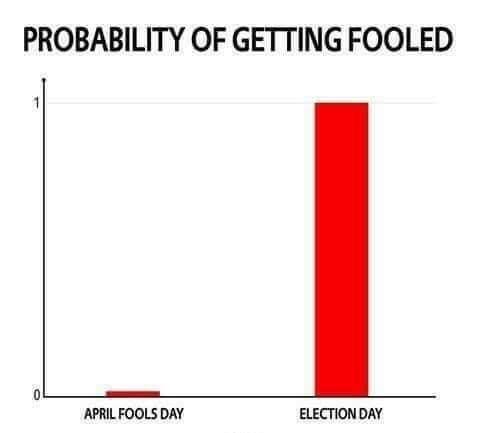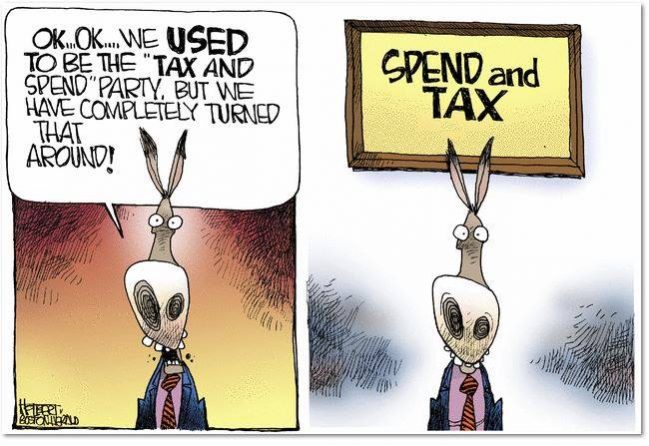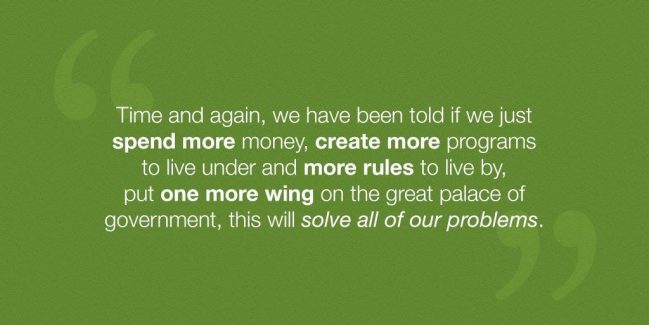 Coloradans may face 4 spending questions this year. Will new nicotine tax measure overload the ballot?
The proposal, announced Wednesday by Gov. Jared Polis and Democratic state lawmakers, would set a uniform nicotine tax at 62 percent. That would lift the taxes on a package of cigarettes to $2.49 from 84 cents.
The Reagan Club of Colorado was glad to host Penn Pfiffner at April's meeting to talk about the Taxpayer's Bill of Rights. TABOR has kept Colorado fiscally healthy, but look for it to come under assault by the Democrats this year. Learn more about the work that The TABOR Foundation and TABOR Committee do at http://thetaborfoundation.org/.