'A Time for Choosing' is a brilliant libertarian speech. But Reagan couldn't have foreseen the toxic individualism that challenges us today.The greatest documents in American history never lose their ability to astonish. They deserve, and repay, careful study, and inevitably have contemporary resonances no matter how long ago they were written or uttered.
There's no doubt that Ronald Reagan's "A Time for Choosing" belongs in the top ranks of American speeches. It is among the most significant political speeches ever given by a non- officeholder and non-presidential candidate. It heralded the beginning of the political career of a man who would go on to be a successful two-term president, and it remains an extraordinarily powerful and cogent expression of a deeply held worldview.
The speech is a defining statement of modern conservatism. Reagan's core arguments in the speech about the deleterious effects of taxes, deficit spending, and debt defined the Republican agenda for two generations.
He gave us phrases still quoted fondly by conservatives, including "the trouble with our liberal friends is not that they are ignorant, but that they know so much that isn't so," and "a government bureau is the nearest thing to eternal life we'll ever see on this earth."
Michael Fields@MichaelCLFields Tweeted:
The state budget went up by $1.6B again this year. Government has enough money already.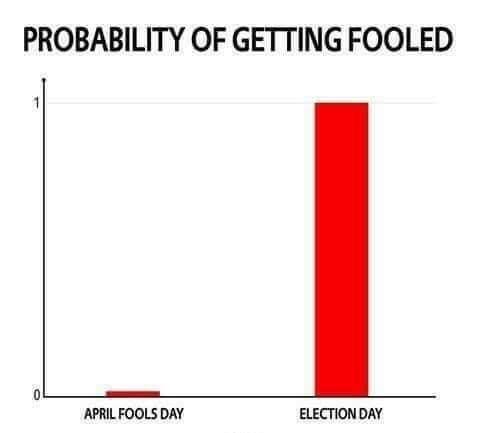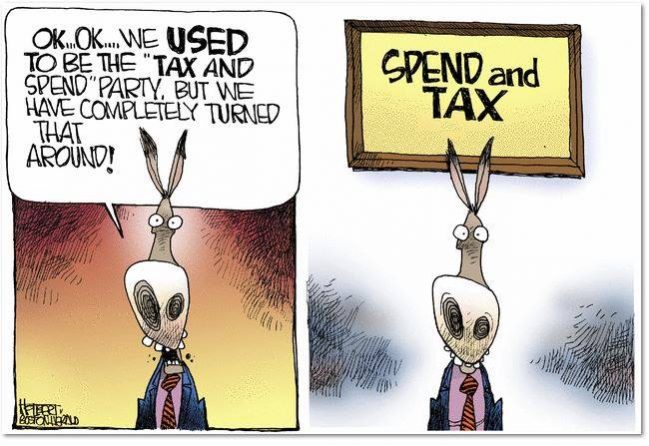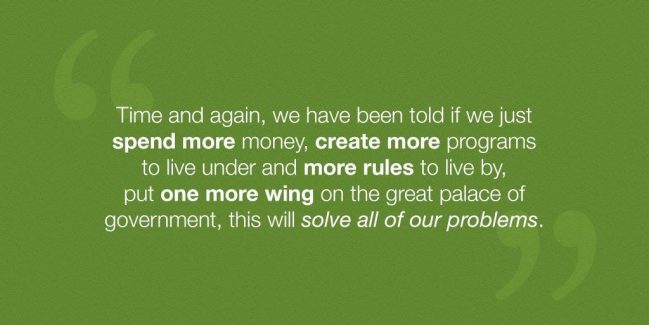 Coloradans may face 4 spending questions this year. Will new nicotine tax measure overload the ballot?
The proposal, announced Wednesday by Gov. Jared Polis and Democratic state lawmakers, would set a uniform nicotine tax at 62 percent. That would lift the taxes on a package of cigarettes to $2.49 from 84 cents.
Boulder lawmakers have introduced Senate Bill 19-181, anti-oil and gas legislation that could have devastating impacts for over 100,000 hard-working families in our industry. The bill sponsors failed to hold a legitimate stakeholder process, never showed industry trades the bill, mislead Coloradans about how our rules haven't been updated in 60 years, and are holding the first hearing just one business day after the bill was introduced.
The bill will be heard in the Senate Transportation & Energy Committee at 2:00 PM on Tuesday, March 5th in Senate Committee Room 357 (third floor of Capitol).
The time to stand up for your job is NOW. Legislators need to hear our voices and see our faces. We can make a difference, but it will take all of us. Please take action using the steps below and share with friends and colleagues!
Rally to protect our jobs. We are calling all members of industry to gather at the State Capitol at 12:00 PM on Tuesday before the committee hearing. Share the flyer and Facebook event with friends and colleagues.
Testify in opposition to the bill. After the rally, industry members need to go inside the Capitol to testify in opposition to the bill. Legislators must hear your personal, passionate energy story. Check out these tips for testifying in a legislative committee hearing. Need to brush up on your facts? COGA's fact sheets can help!
Contact senators on the committee. Email and call the senators listed below, starting with the Democrats on the committee. Ask them to protect your job in this industry that is critical to Colorado's economy.
Sen. Faith Winter (D-Adams) Committee Chair
faith.winter.senate@state.co.us

303-866-4863
Sen. Brittany Pettersen (D-Jefferson) Committee Vice Chair
brittany.pettersen.senate@state.co.us

303-866-4859
Sen. Kerry Donovan (D-Eagle)
kerry.donovan.senate@state.co.us

303-866-4871
Sen. Mike Foote (D-Boulder)
mike.foote.senate@state.co.us

303-866-5291
Sen. Dennis Hisey (R-El Paso)
dennis.hisey.senate@state.co.us

303-866-4877
Sen. Kevin Priola (R-Adams)
kpriola@gmail.com

303-866-4855
Sen. Ray Scott (R-Mesa)
ray.scott.senate@state.co.us

303-866-3077
Who's Deplorable Now?
Democrats wonder if they still need the Midwest.
By James Freeman
Feb. 25, 2019 5:08 p.m. ET
Election night at the New York Hilton Midtown on November 8, 2016. PHOTO: SPENCER PLATT/GETTY IMAGES
It must be exhausting these days serving as a Democratic political operative. The party remains in a seemingly endless debate over how much to favor some demographic groups of American voters—and how much to punish others.
At one point there seemed to be a Democratic consensus that the party's disappointing performance in 2016 had a lot to do with ignoring or deploring blue-collar voters in the Midwest. And at least some of the party's current and potential 2020 presidential candidates still hold this view.
This week in the New York Times, Jonathan Martin and Alexander Burns report from Iowa:
With polls indicating that electoral viability is as important to voters as any policy issue, a handful of the party's prospects are already holding up their Midwestern credentials to make the case that they are the ones who can turn Big 10 country — Pennsylvania, Michigan, Wisconsin — blue again.
But the Timesmen add: Continue reading →