Contact
Mark Anderson – 710 KNUS Promotions & Marketing Director
710 KNUS – Salem Media of Colorado
mark.anderson@salemdenver.com
303-481-3730
When
Saturday October 27, 2012 from 5:00 PM to 7:00 PM MDT
Where
Wings Over The Rockies Air and Space Museum
7711 East Academy Blvd.
Denver, CO 80230-6929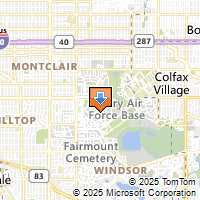 Driving Directions
710 KNUS AND News/Talk 1460 KZNT present
The Battleground States Talkers Tour
sponsored in part by Reagan.com 
Saturday, October 27, 2012 -  5:00 -7:00 pm
Colorado is one of six battleground states in which this event will take place including stops in Ohio, Pennsylvania, Virginia, Michigan and Florida. This event will feature a panel discussion with special guest Academy award winning actor Jon Voight along with 710 KNUS hosts Hugh Hewitt and Mike Gallagher. During the town hall style forum, each panelist will speak on a variety of key issues and voice their opinions on how to influence change in the current political climate.  Audience members will get an opportunity to pose their questions to the panelists. News/Talk 710′s Steve Kelley will serve as emcee and moderator for the event.
General Admission is FREE - Click on the "Register Now" below to PRINT your  free General Admission tickets while supplies last. YOU MUST HAVE A TICKET TO ENTER THIS EVENT.
VIP Tickets are also available - VIP tickets include premium seating at the Main Event and admission to a pre-event party with Hugh Hewitt and Mike Gallagher. The pre-event party begins at 3:30 pm. Hot hors d'oeuvres will be served, cash bar is available, dress is business casual. To purchase VIP tickets, click on the "Register Now" button below. VIP tickets are $75.00 each.
By registering for tickets to and attending the BATTLEGROUND STATES TALKERS TOUR™ ("Event"), each ticket holder agrees that all personally identifiable information provided in connection with the ticketing for the Event may be used by Event promoters and sponsors (including but not limited to Salem Communications Corporation and its subsidiaries) to send emails and promotional materials for products and services provided by any Event promoters or sponsors.  These e-mails and promotional contacts may include without limitation newsletters, offers and advertisements as well as information regarding the Event and Event-related details such as parking, venue, date and times for the Event.
Craig Romney will be HERE at the Adams County Victory Office TOMORROW, September 27th. He will be knocking doors and making calls and we need volunteers to come out to knock doors a
nd fill our phone bank to show Craig Romney how hard Adams County is working to get his father elected! Anyone who comes out to make calls or knock doors will get the opportunity to meet Craig Romney! — Bring your camera! Precinct walks are at 1:45 in Brighton and the phone bank will begin at 3:30.
The Final Super Saturday!
Ballots go out in 19 days and the election is 41 days away. WE NEED YOU trained and familiar with our system. Come out on October 6th and help us get Mitt Romney and the Republican ticket elected!
We NEED YOUR HELP going door-to-door and making calls into targeted precincts.
If you want to defeat President Obama, now is the time. If you've volunteered before, sign up for another shift.
If it is your first time, don't worry, we'll teach you everything you need to know. And remember, the only poll that matters is the one on Nov 6th.
https://docs.google.com/spreadsheet/viewform?formkey=dHI0SENzOWhvQkFZTnNEV0psbkxLY2c6MQ
You are cordially invited to a massive rally with Governor Romney this Sunday, September 22 at the D'Evelyn Junior/Senior High School, 10359 West Nassau Avenue, Denver, CO, 80235.  Doors open at 5:00pm with the program beginning at 7:00pm.  You may RSVP at the following link: http://mittindenver.eventbrite.com/
Any questions, contact Team Romney at 720-443-1517 or TeamCO@MittRomney.com
Please spread the word!
Thanks,
Nick Purse
Colorado Voter Registration Director
nick@cologop.org
O: (720) 409-4172
C: (720) 233-4766
Here are two items up for auction at the Reagan Roundup on Saturday, September 22nd:
A complete Canadian Olympics coin set with 14 Silver Dollars and 14 silver Half Dollars, Uncirculated in original box.  Minimum bid $500. 

2 tickets for the home opener basketball game with the Denver Nuggets including a parking pass.   7:00pm on Tuesday, November 6th against the Detroit Pistons.  Minimum bid $75. 
You'll be able to bid on them at the Reagan Roundup.
Where you can find the Reagan Club of Colorado:
Tuesday, August 28 from 5:30-7pm at Joe Coors fundraiser at Val Brown's house, 2155 W 144th Ave, Broomfield, CO 80023
Saturday, September 22nd at the Reagan Roundup in the Adams County Fair Waymire Dome
To help us, email our volunteer coordinator, John Frantum, at john.frantum@hotmail.com or Art Foss at rmsart@msn.com
For more details, call Art at 303-596-5401
Where you can find the Reagan Club of Colorado this summer:
Friday, June 29-Sunday, July 1 at the Western Conservative Summit at the Downtown Hyatt Regency
Thursday, July 5 at the Reagan Club of Colorado monthly meeting at C.A.D.A. with CD-4 Representative Cory Gardner & CD-6 Representative Mike Coffman
Wednesday-Sunday, August 1-5 at the Adams County Fair
Thursday, August 2 at the Reagan Club of Colorado monthly meeting at the VQ Hotel with Colorado Senator Bill Cadman
Saturday, August 11 at the Westminster Faire
Saturday, September 22nd at the Reagan Roundup at the Adams County Fair Waymire Dome
To help us, email our volunteer coordinator, John Frantum, at john.frantum@hotmail.com or Art Foss at rmsart@msn.com
For more details, call Art at 303-596-5401