Michael Fields@MichaelCLFields Tweeted:
The state budget went up by $1.6B again this year. Government has enough money already.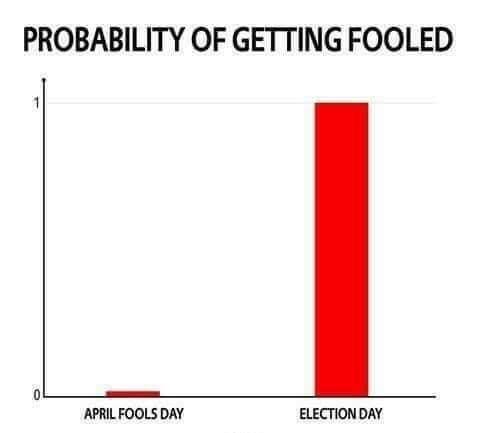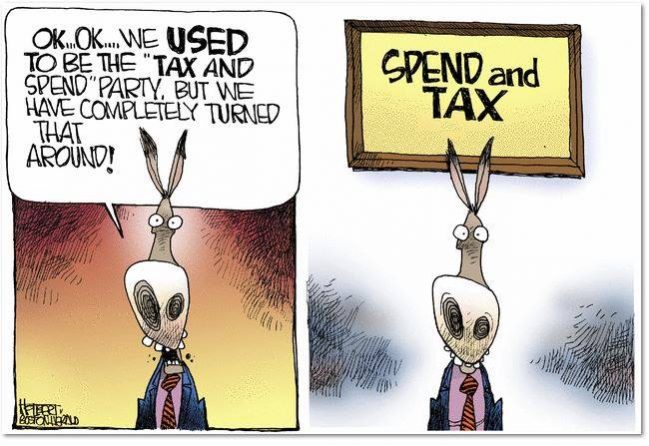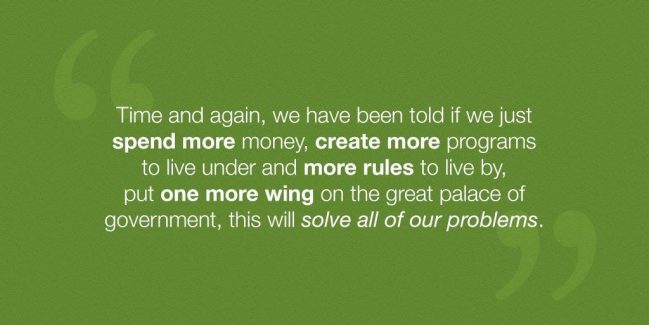 Coloradans may face 4 spending questions this year. Will new nicotine tax measure overload the ballot?
The proposal, announced Wednesday by Gov. Jared Polis and Democratic state lawmakers, would set a uniform nicotine tax at 62 percent. That would lift the taxes on a package of cigarettes to $2.49 from 84 cents.
Colorado voters in 1992 authorized TABOR so that citizens would have to say yes or no on tax increases. Over the years voters appreciate this simple and effective check on out-of-control, tax-and-spend politicians. Colorado is one of the best states economically thanks to TABOR.
So, what is TABOR and how does it affect you?
Penn Pfiffner, former state legislator and currently the Chairman of TABOR, will provide a TABOR 101 discussion with time for questions.
Admission is $5 for Reagan Club members and $10 for non-members. The doors open at 6:00pm with food and drinks available to order from CB & Potts. The meeting begins at 7:00pm and should be over around 8:30pm. You can order your admission tickets online at the Reagan Club website, www.ReaganClubCo.com/meeting-tickets
Join the Reagan Club on March 14 to hear Steve House at the Reagan Club meeting at CB & Potts (1257 W 120th Ave, Westminster). Steve will be speaking on a number of topics ranging from where the party has been to what we might see with the upcoming organization meetings. We also look forward to hearing about his experiences in Kenya as part of a medical mission.
Check-in and networking begins at 6:00pm with Steve speaking after announcements at 7pm
Admission is $5 for Reagan Club members & $10 for non-members. You can also pay your 2019 dues. There is food and drink available for purchase from CB & Potts menu.
Get ready to be engaged and informed with The Reagan Club of Colorado's 2019 speakers at our monthly meetings.  We meet on the second Thursday of month from 6:00pm-8:30pm at CB & Potts, 1257 W. 120th Avenue, Westminster, CO, 80234.  Admission is $5 for Reagan Club members and $10 for non-members.
Our 2019 annual dues are $30, $25 for 65+ years old seniors, $25 for elected officials, $15 for students under 21, and $55 for couples ($50 for senior couples).  You can pay your 2019 dues at the door or online at: http://www.reaganclubco.com/membership-dues/
Be engaged and informed at our Thursday meeting.  Pinch hitting for our previously announce
d speaker, Patrick Neville, is former state senator Tim Neville.  Tim has graciously 
agreed to fill in for son Patrick who has a business matter to attend to.  Tim has been a welcome guest at Reagan Club before.  We look forward to Tim's news and analysis. 
We know February 14 is on the calendar for other than the Reagan Club meeting — we'll be marking that, too!
See you the 14th.
If you are planning to attend,  Continue reading →
Effort launched to repeal Taxpayer's Bill of Rights; possible ballot issue before the Title Board
The Title Board is the first step in putting a citizen-initiated question before voters.
TABOR is a constitutional amendment that was passed by voters in 1992 that requires voter approval to increase taxes or take on new debt.  It also limits the growth of a portion of the state budget to a formula of population growth plus inflation. It has been a controversial topic since its inception, and it's been debated in the courts numerous times.
Many Democrats say it is a threat to Colorado's education, transportation and health care funding, while Republicans counter that it is what has allowed the Colorado economy to prosper, as well as allowing Colorado to more easily weather economic downturns than states that lack taxpayer protections such as TABOR.
Many attempts to repeal or tweak portions of the amendment have come before the Title Board. This is the first time, however, that anyone can recall where a full repeal of the amendment has been proposed.