I have told Joe Coors that the Reagan Club will help put him (and Mitt Romney/Paul Ryan) over the top. So the next two Thursdays, Oct 25th and Nov. 1st, are ours to help his campaign. Come in during the day to make calls or walk a precinct and drop literature. If the evening works better, come on down and make calls.
The Coors office is at the Colorado Christian University Building, 10190 Bannock Street, Suite 238, in Northglenn (behind Sheplers), 303-526-0811.
Let's show that Reagan Spirit, see you all on Thursday.
Thanks!
Art Foss
President
Reagan Club of Colorado
"It's time for us to find out if two of the most dynamic and constructive forces known to man – free enterprise and the profit motive – can be brought to play where government bureaucracy and social programs have failed." – Ronald Reagan
Please circulate this among your club members and Republican seniors.
Republican Seniors Coalition: Nine Steps To Help Mitt Romney Win:
Nine Steps Seniors and Others Can Take To Help Get Out the Seniors' Vote For Mitt Romney:
By Fred Seelman (email address: fseelman@gmail.com )
The Republican Seniors Coalition has put together nine steps to take to help get out the seniors' vote for Mitt Romney. They are for both those who can take the steps and who can help others do it. Get them out to Republican seniors and others in the GOP everywhere.
They are:
1. Make telephone calls for Mitt Romney from your home to voters in battleground/swing states using the Republican National Committee or Mitt Romney websites, . Because they are more often home during the day, seniors are both more likely to be able to make such calls and receive and act on them when they arrive. Telephones and computers are needed to do this. To both learn how to and actually make the calls, seniors need to go to one or both of the following websites: the Republican National Committee (RNC) at http://www.gop.com/volunteer/ ; and the Mitt Romney campaign at http://www.mittromney.com/call-home-landing (if you are looking at this on a computer, clicking on any website will bring it up).
Battleground/ swing states are generally: Florida; Ohio; Virginia; Wisconsin; Michigan; Iowa; Colorado; Nevada; New Hampshire and Pennsylvania. Sometimes are: New Mexico and North Carolina.
2. Try to get the senior vote out for Mitt Romney in battleground/swing states even if you don't live in one. Extra efforts in battleground/swing states may more likely result in a national presidential win for Mitt Romney. Donate to Mitt Romney campaigns in the battleground/swing states by sending your donations to the Republican National Committee or the Mitt Romney campaign in addition to helping by calling in to voters in these states. The RNC and Romney campaign will allocate your money to the states where it will do the most good to help Mitt Romney win the presidency Consult with your national, state, county and local Republican committees and precinct chairmen and Republican clubs about how to help Romney win in the battleground/swing states. To reach Republican or Romney leaning voters in battleground/swing states, try to get from Republican or Romney officials Republican or independent voters' email addresses to send to, telephone numbers to call, and addresses to write to. And follow up on any opportunity provided by Republican or Romney officials to send messages to battleground/swing state voters .Send letters and emails to national and other newspapers and websites supporting Mitt Romney and after political articles published on the Internet allowing for comments, make ones for Mitt Romney, Republican seniors and Republicans in general. Initiate in your Republican Clubs projects to help Mitt Romney win in the battleground/swing states. Travel to battleground/swing states if you can and help there in the ways mentioned in the following paragraphs for your home state. Don't delay, early and absentee voting may may have already started. Continue reading →
Contact
Mark Anderson – 710 KNUS Promotions & Marketing Director
710 KNUS – Salem Media of Colorado
mark.anderson@salemdenver.com
303-481-3730
When
Saturday October 27, 2012 from 5:00 PM to 7:00 PM MDT
Where
Wings Over The Rockies Air and Space Museum
7711 East Academy Blvd.
Denver, CO 80230-6929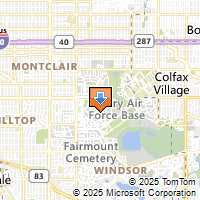 Driving Directions
710 KNUS AND News/Talk 1460 KZNT present
The Battleground States Talkers Tour
sponsored in part by Reagan.com 
Saturday, October 27, 2012 –  5:00 -7:00 pm
Colorado is one of six battleground states in which this event will take place including stops in Ohio, Pennsylvania, Virginia, Michigan and Florida. This event will feature a panel discussion with special guest Academy award winning actor Jon Voight along with 710 KNUS hosts Hugh Hewitt and Mike Gallagher. During the town hall style forum, each panelist will speak on a variety of key issues and voice their opinions on how to influence change in the current political climate.  Audience members will get an opportunity to pose their questions to the panelists. News/Talk 710's Steve Kelley will serve as emcee and moderator for the event.
General Admission is FREE – Click on the "Register Now" below to PRINT your  free General Admission tickets while supplies last. YOU MUST HAVE A TICKET TO ENTER THIS EVENT.
VIP Tickets are also available – VIP tickets include premium seating at the Main Event and admission to a pre-event party with Hugh Hewitt and Mike Gallagher. The pre-event party begins at 3:30 pm. Hot hors d'oeuvres will be served, cash bar is available, dress is business casual. To purchase VIP tickets, click on the "Register Now" button below. VIP tickets are $75.00 each.
By registering for tickets to and attending the BATTLEGROUND STATES TALKERS TOUR™ ("Event"), each ticket holder agrees that all personally identifiable information provided in connection with the ticketing for the Event may be used by Event promoters and sponsors (including but not limited to Salem Communications Corporation and its subsidiaries) to send emails and promotional materials for products and services provided by any Event promoters or sponsors.  These e-mails and promotional contacts may include without limitation newsletters, offers and advertisements as well as information regarding the Event and Event-related details such as parking, venue, date and times for the Event.